Affordable. Reliable. Local.

Gary W. McGinnis, the owner of The Clock Doctor, started learning clock repair services while going to college at Sacramento State College. He completed his clock repair apprenticeship in two years, and then became the manager at the shop where he trained.
In 1988 Gary started The Clock Doctor. His first location was in the basement of his landlady's home.
In 1990 he moved to a location at the corner of 24th and J Street in Sacramento.
He outgrew the 500 square foot building and in 1992 moved to the current Sacramento location at 5741 Auburn Boulevard.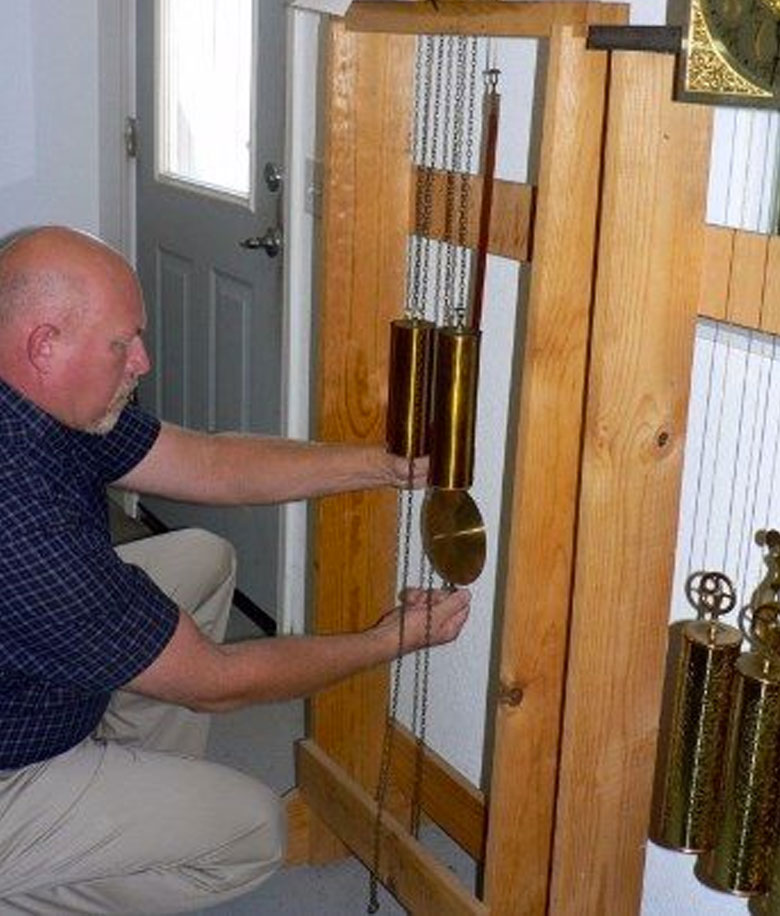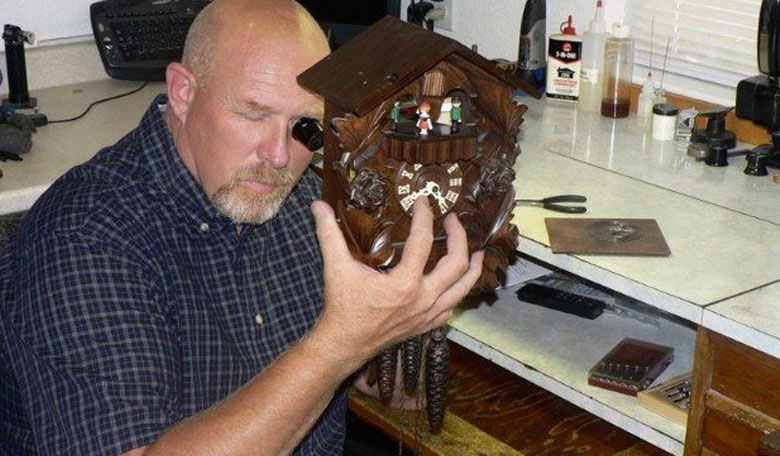 We pride ourselves on offering exquisite, professional service that isn't over until your clock is running and making more cherished memories.
Gary and his fledgling business became known as the go-to experts for clock maintenance and repair, and it was around this time that things began to really take off. What had once started as a short apprenticeship had now, without doubt, turned into a full fledged career for Gary.
Within another two years, The Clock Doctor could no longer confine its business to the 500 square foot office on 24th and J Street, and made the move to its current location at 5741 Auburn Boulevard, where it has stood since 1992!
In 1997, Gary moved to Turlock, CA, which meant the opening of another branch there as well.
To this day, Gary and his company have serviced thousands upon thousands of customers, helping restore clocks of all types and ensuring the keeping of time as a number one priority.
Today, we repair grandfather, wall, mantel, anniversary clocks and more – we pride ourselves on offering exquisite, professional service that isn't over until your clock is running and making more cherished memories.
35+
years of experience
---
Our passion and curiousity for clocks became our expertise and a thriving clock repair business.
2
California locations
---
We have offices in Sacramento and Turlock, California. We also make weekly trips to the Bay Area for clock repair service needs.
1000's
of clocks repaired
---
We are proud to have helped so many customers restore and repair their clocks quickly and affordably.
100%
satisfaction
---
We are confident you will be more than satisified with our work and guarantee our clock repair services with a written warranty.
See what our customers are saying
Swipe to see other testimonials
Honest and reliable. I called about a problem with my grandfather clock and was told a simple thing to try, and that took care of the problem. No charge and I am glad he had the knowledge to be able to diagnose so easily. I have taken several clocks to him including my antique wooden kitchen clock. Would not trust my clocks to anyone else.

I hate to give 5 stars because very few outfits are perfect but the Clock Doctor fits that category.  I had taken my Ship's Bell clock to him for cleaning a couple times but then moved to Vacaville so I took it to a local shop. I got ripped off at the Vacaville clock place as they had it for 8 months and when I got it back it wasn't fix. Still ran fast and bells didn't ring. They took it back and after 3 weeks they said it was fixed and when I got it home I realized it still wasn't fixed, same problem.

I called the Clock Doctor and he said he would take a look at it.  When I told him that some one else had cleaned it and replaced some bearings he said NOTHING had been done to my clock. He repaired it, had to replace the main unit, and I got my working Ship's clock back in about 3 weeks. Next time I will know better and drive 45 miles to take my clocks to him as I know it will be done quickly and done right. He fixed my clock the first time and guaranteed his work. I highly recommend Gary for a regular clock and a more tricky bell or alarm type clock.

Incredible! Received cuckoo clock for Christmas. One of the chains was stuck (grandchildren?). Called and explained my problem. Gary talked me through the jammed sprocket gear which I was able to adjust. Clock works great now!! Five minutes of his time has brought our clock back to life. Thank you!! Highly recommend. Personable and knowledgeable service.

Gary, the Clock Dr, has taken care of a couple of my grandfather clocks for something like 20 years or more. I purchased my first one from him. He always does an excellent job at a reasonable price. I highly recommend him.

Great guy! Fixed our beautiful grandmother clock, now it works perfectly and with a two year guarantee. Very personable.