Mantel Clock Repair
If your mantel clock needs servicing or repair, you've come to the right place. We can provide routine maintenance, mantel clock cleaning and even complete mantel clock restoration for antique mantel clocks. Caring for antique mantel clocks is important. Trust the expertise of The Clock Doctor with over 30 years of experience in clock repair and clock restoration. We primarily service Sacramento and Turlock, California, and the Bay Area but smaller clocks like mantel clocks can be also be easily shipped to us. Contact us today and let us help with your mantel clock repair needs quickly and at an affordable price.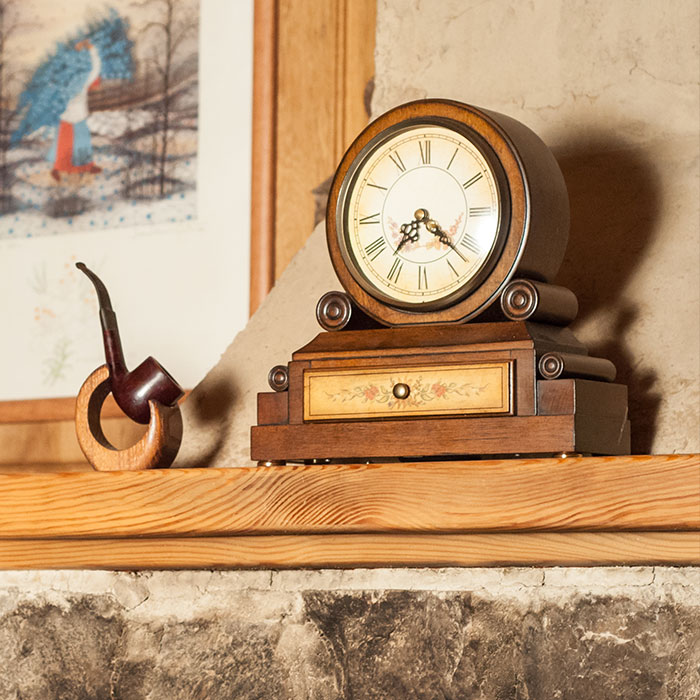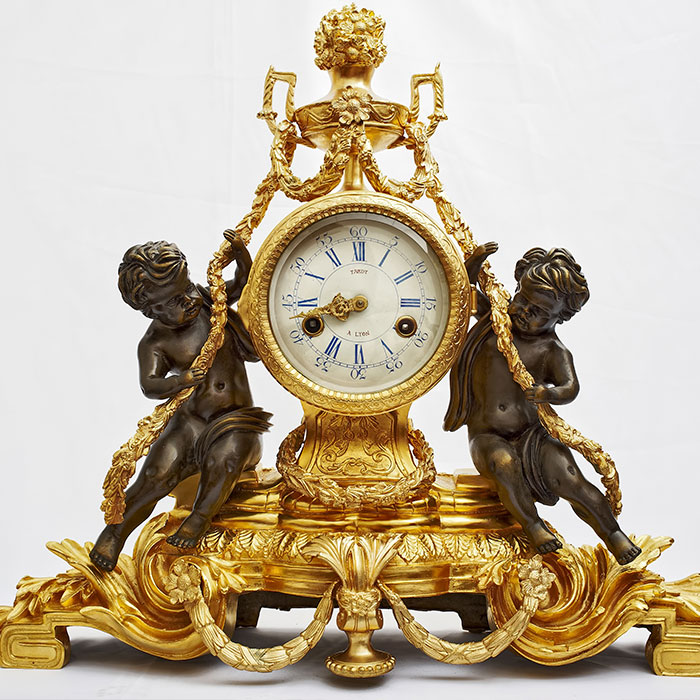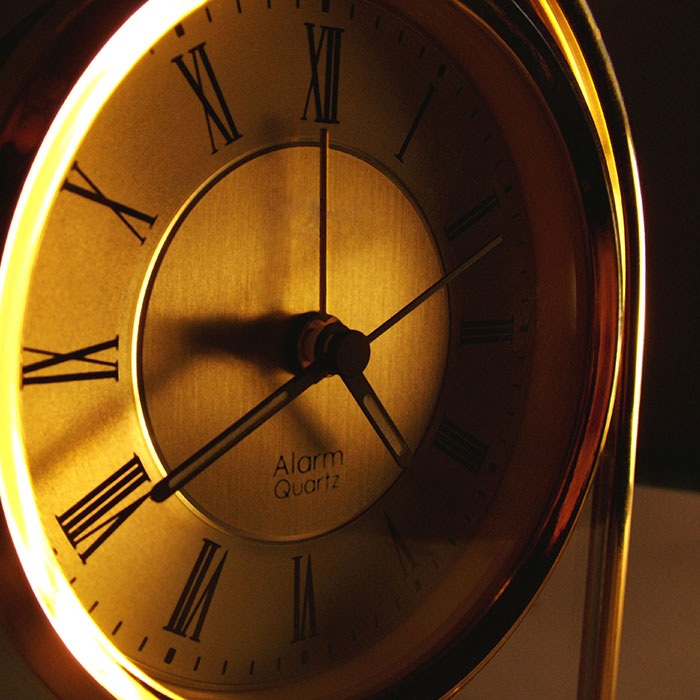 A little historical background on mantel clocks:
---
The history of the clocks
---
Of many clock types invented hundreds of years ago, the mantle clock is one of the most universally still used today, though largely as a decorative piece than as a necessity for keeping track of time.
In fact, many of us were probably familiarized with mantle clocks from an extremely young age, as Disney's Beauty and the Beast features one prominently as a main character (his name is Cogsworth, in case you were wondering!).
Not surprisingly, mantle clocks get their name from their placement in most households, which is on a small shelf or mantle about the fireplace – of course, you can keep yours wherever you like!
This particular type of clock can trace its origins back to the mid 18th century in France, where the works became increasingly ornate and used as a staple in upscale home décor among the wealthy. Materials like porcelain and wood, and eve precious metals, were carved and sculpted into complex designs that would house the timepiece itself.
The inner workings of the mantle clock differed from others at the time, especially wall clocks, which hung up and had their movement resting upon the back side (wall side). In mantle clocks, however, the bottom base of the clock housed the movement for the piece.
In the 1790's, a Boston resident, Simon Willard, began to produce a line of shelf clocks at his renowned workshop on Roxbury Street. The clocks themselves caught on, and were designed simply enough to be affordable to the general public.
Willard wanted his clocks to be able to run for longer before needing rewound, so he came up with an extended base that allowed his clocks to run for up to a week before needing to be wound.
Mantle clocks themselves are weight driven, as was common for clocks of many varieties then. Willard also had the clever idea to make the pendulum available for length adjustments via a hole in the casing of the clock, meaning that minor adjustments could be performed by anyone and without the need to dismantle (no pun intended) the clock itself!
Today, most of us keep time with our phones, as even the way of watches has diminished significantly in recent years, but the mantle clock can still be seen in residences across the country and across the world.
Compared to other older mechanical clocks – like the grandfather clock, cuckoo clock, etc. – mantle clocks are relatively inexpensive. Plus they come in such a wide range of styles that just about anything can find something that will fit in with the rest of their house and décor.
While the production of Willard's clocks may have died down in the early to mid-nineteenth century, the derivatives of his distinctive line still live on today.